Value Chain
Our breeding programme is dedicated to both edible and non-edible Jatropha cultivars.The main objective of the non-edible cultivars is the production of Jatropha oil with an excellent quality. Main indicators for this are the oil content as well as the yield per plant. The edible Jatropha cultivars focuses in particular in a high protein content, which can be used for animal feed and food production. In both cases, the processing residues can be used to obtain several high value products.
Non-edible Jatropha
At present, the most common Jatropha processing steps include: de-husking of fruits - pressing of seeds - sedimentation and filtration of oil. The two main products gained hereby are high quality oil and press cake, both with interesting marketing possibilities. The high quality Jatropha oil is excellent both for direct use in engines (Straight vegetable oil, SVO) and the production of bio-fuels like bio-diesel and bio-kerosene. Soap production is another attractive utilisation option for the oil. The press cake is a good substrate for biogas production and an excellent organic fertiliser. The fruit husks as an additional by-product can be utilised as fuel pellets.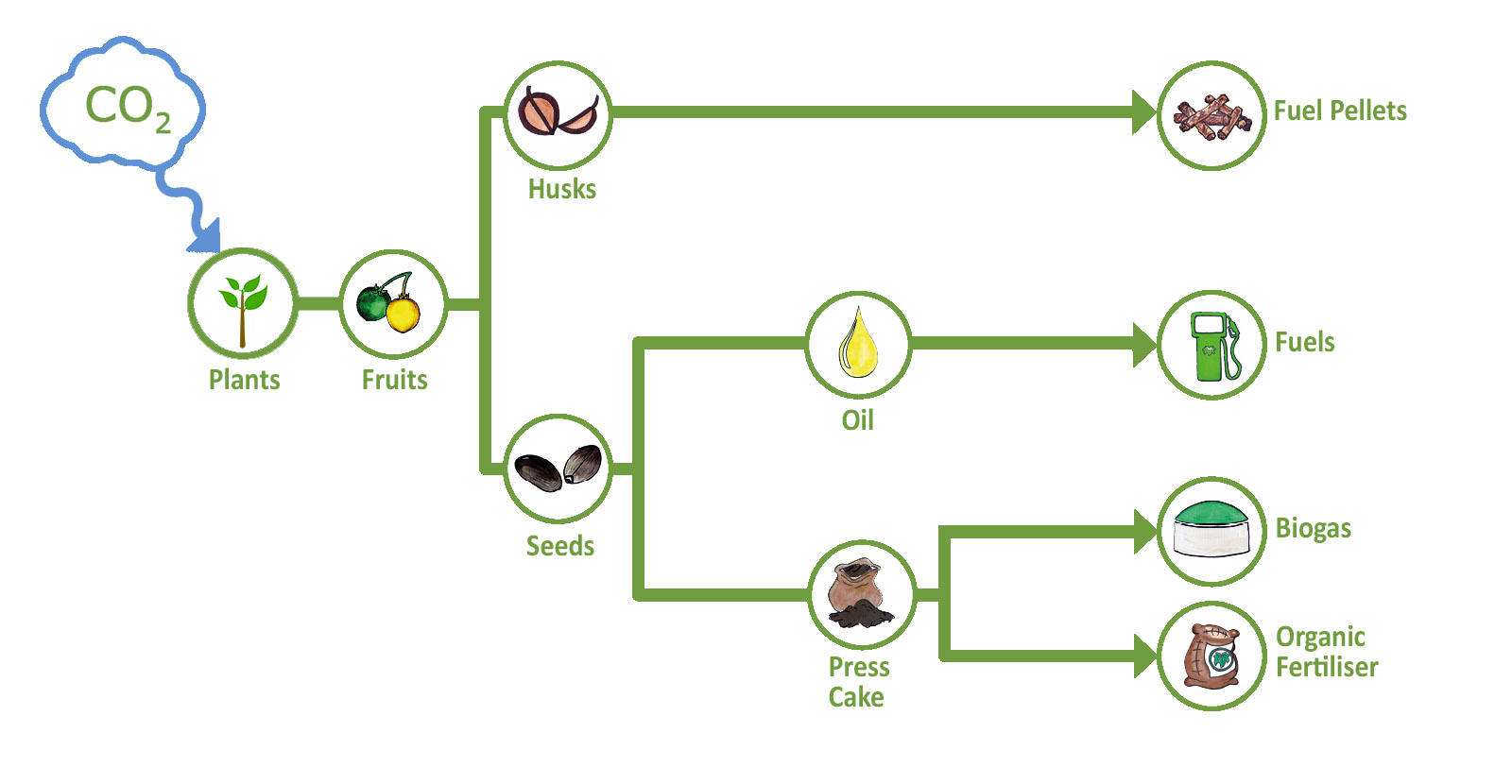 Picture: JatroSolutions, all rights reserved
Edible Jatropha
Edible Jatropha genotypes are phorbol ester-free and therefore non-toxic. The basic processing steps include: de-husking of fruits, drying of seeds, and de-shelling of seeds to obtain the kernels.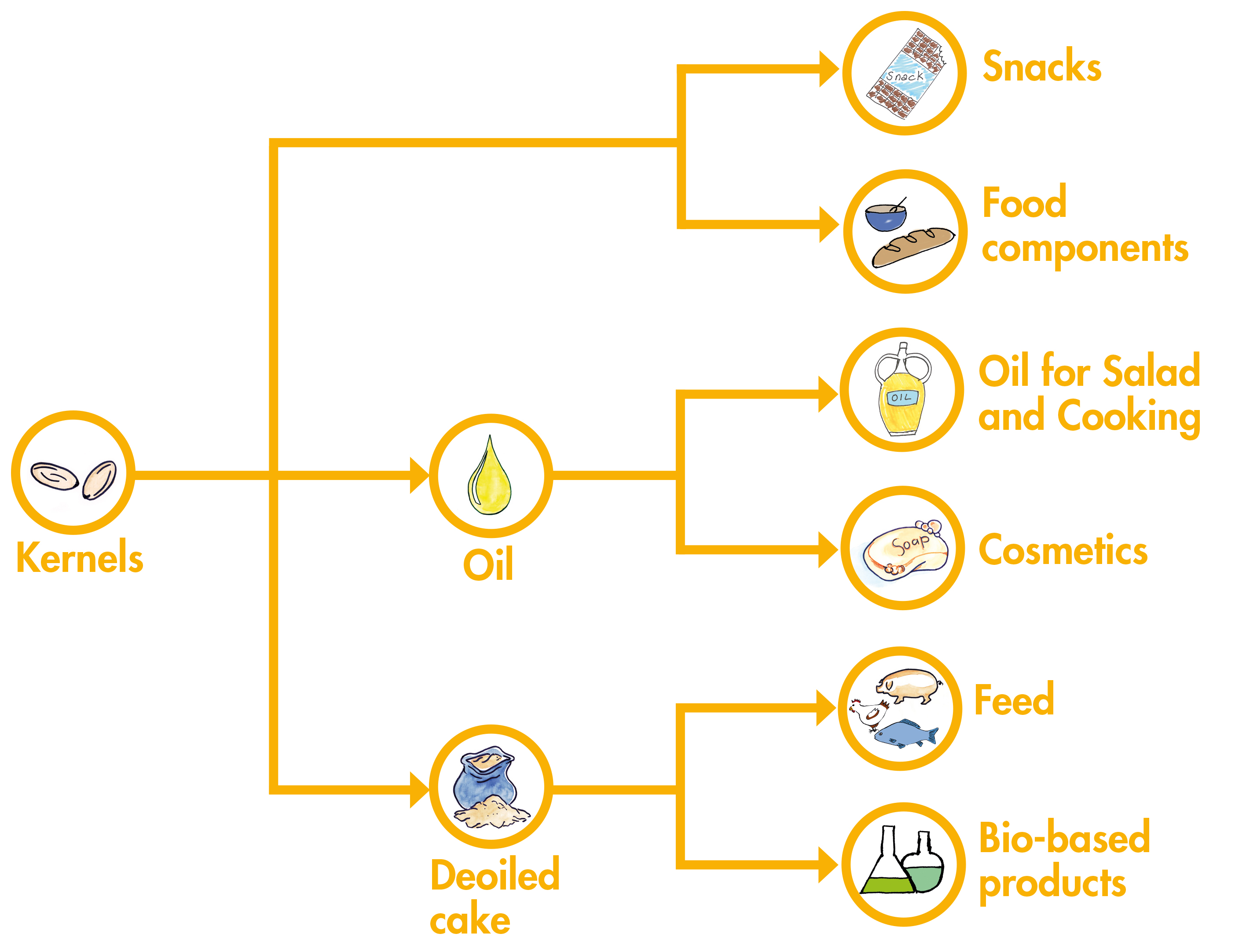 Picture: JatroSolutions, all rights reserved
The absence of phorbol esters in edible Jatropha cultivars opens a big range of different utilisation opportunities, in which we are doing research. The kernels can be used in a wide variety of products like:
High-protein animal feed
Use as a healthy cooking oil, rich in unsaturated fatty acids
Use as a raw material for cosmetic production
High protein - low carb snacks
As an ingredient in different foodstuffs
Use of the de-fatted kernel meal rich in protein as a dietary supplement
Jatropha - Research & Development
Besides the currently common utilisation pathway Jatropha provides various production opportunities. However, not all "utilisation pathways" are currently economically viable or technically feasible. As a company with a distinct focus on research and development, we are working intensively together with different partners on the following issues:
Use of biomass and residues (hemicellulose, cellulose, proteins, lipids, soluble lignin and lignin)
Recycling of press cake with supercritical fluid extraction, alkaline and hot water hydrolysis
Biotechnological utilization of the unsaturated fatty acids of Jatropha oil
Innovative oil extraction, mechanical, enzymatic and aqueous extraction
Reduction of GHG emissions and improve of soil quality / reduction of soil erosion
Improved field management in combination with Jatropha curcas (pasturing, intercropping or greening)